With customized equipment. Built appropriate to need.
Maneuverable to the smallest angle. Owing to the articulated pendulum joint, the Wacker Neuson wheel loaders effortlessly master winding, narrow access ways, small spaces or storages as well as construction sites with tight work radius. Your jobs will therefore be completed extremely efficiently and within the shortest time.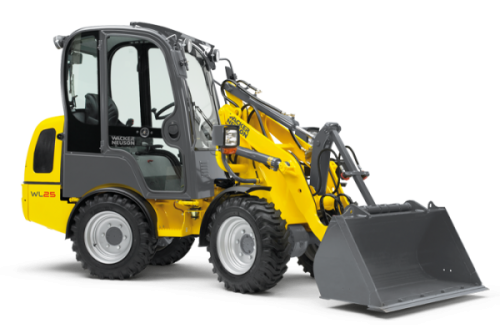 Driver protection roof. Standard for WL 20, WL 25 and WL 30.
Cabin. Standard for WL 36, WL 37, WL 48, WL 50, WL 55 and WL 57. Optionally available for WL 25 and WL 30.
eps (Easy Protection System). Possible as an option for WL 20, WL 25 and WL 30.